SHIELD Training Facility

"Ok you three, please try to kick my butt"

Carol Danvers, A.K.A, Lady Liberty stands in the center of the ring completely unarmed awaiting the three SHIELD trainees, each holding combat staffs. The mid trainee, signals to the others "Ok, forget what you saw in the movies, we circle her first then come at her all at once" The other two nods then the mid agent took lead and the others followed and they each circled Danvers. In this combat session a knockout and disarm ends the session

As the strategy follows they all came at her at once, one of them took a swing at Danvers with their staff but Danvers ducked then she sweep one of them off his feet. She grabbed the weapon she disarmed him with then blocked another incoming shot and kicked the other to the stomach. She pushed the agent that she blocked away then struck the agent she hit to the stomach on the back then elbowed him to the face.

She turned to the leader of the trio and motioned a bring it signal. The leader charged then both of their staffs clashed. It was a series of I counter your move while you counter mine. Once their staffs clashed again, Danvers head-butted the leader and then kneed him to the stomach and hip tossed the leader on the floor. She brings an elbow to the face but stopped just about inches away to his face. She extends her hand to help him up" Nice job Coulson."

Coulson responds"Thanks ma'am"

"Ok guys, what did we all learn today?" Danvers asked

One of the trainees raised her hand"Always be on guard"

"That's correct. They had the right idea in attacking at once but that doesn't mean the enemy isn't any less dangerous when cornered" Danvers responded, she sees Keres observing from the entrance then says to the trainees" You're all dismissed"

"How are the recruits coming along?" The rest of the students have left so it's just Keres and Carol left at the Facility" Pretty good, I've spotted a few potentials"

"That's good. Going to cut to the chase. Fury's proposing a special ops team, the kind of missions involve the sort that's under the public media spotlight if you get my meaning. I came here to see if you're interested in co-leading the team?" Keres asked

"Given the importance of it, I'll do it" Danvers said


Sixty stories above a eighty story building in NYC it's a restaurant called Le Chateau Gourmet. Carol Danvers and Keres are having an afternoon lunch with Bruce Banner, renowned scientist. Each of them are enjoying their respective meals despite the fact that both Keres and Carol couldn't help but be distracted by Bruce who seem to be eating his meal that looked big enough for three people. "So after five years of being stress free SHIELD wants me out on the field?"

" That's the breaks Bruce, as far as Ross sees it you're property of the US Government and whatever they assign you, you take it." Keres said

"I could always refuse and run away" Bruce said to the two and Carol shook her head" If that were so then you could have done it at any given time. Yet you still stuck around. The way I look at it you feel tired of running and you actually want to make a difference instead of having people look at you like a monster. And we do need a person of science on the team"

"And a ugly green monster to smash things." Bruce said" Still you're not entirely wrong"

Keres leans a little close to Bruce" Between you and me, Ross wants nothing more than for you to become a casualty. I recall that he mentioned in his words. The sooner that pencil neck wimp is out of my hair the better" Carol glanced slightly at Keres, wondering if that's the right approach to take. Then Keres concluded to say" So you honestly have a win win situation if you join us. You can make a difference and you can stick it to Ross at the same time"

Bruce can sense that his other is grinning from ear to ear at that prospect then he wiped his mouth with the napkin and responded" I'm in"

Keres smiled then pats him on the shoulder" Get whatever it is you need and meet me at SHIELD HQ in the morning"

Outside of the building

Keres and Carol walked out and Carol asked Keres" Did Col Ross really say those things?" then Keres grinned" Sometimes one needs just a little push in the right direction"
In Spain

A meeting between the Italian Drug Cartel is being held

Three guards were keeping watch on the rooftop till two was taken out then the final one had a headshot by an arrow. While uncloaked we see the reveal of the mystery assassin. Clint Barton A.K.A Hawkeye, he pressed the com on the side of his ear" Secured. So what do you take. The conference room on the left or the conference room on the right?" his partner in crime Monica Chang A.K.A Spider-Woman swings down on the roof to join him" The conference room on the right, the shade of crimson really complements my eyes"

Hawkeye set off the silent explosive, unlocking the door" Fine by me. Ladies first"

Within the next few moments an all out war between the Italian Drug Cartel and Hawkeye and Spider-Woman started. Spider-Woman's spider senses dodged the bullet fire while Hawkeye relied on cover fire and stealth and a keen aim to take out the henchmen. The attack was planned in advanced. They had backup in place and all the exits and access routs have been blocked off so the only way out for the guys in the building is to kill the two individuals that broke in.

Spider-Woman shot her web to disarm the guards while Hawkeye took them both out with a fatal shot to the throat. Death has arrived at the building tonight and they've come to collect. When they've taken care of the enforcers Hawkeye kneecapped the boss of the cartel. "Feel free to finish him off" Hawkeye said then Spider-Woman unclinged from the ceiling and pounced on the boss and broke his neck.

Spider-Woman took a deep breath and exhaled" I could go for a cig right now"

"You know those things could kill ya" Hawkeye said

"So does everything else in this world" Spider-Woman said

On the flight back Monica lights up a cigarette then sees Clint giving his armrest one hell of a death grip" Not much of a flyer huh?"

"How can you tell?" Clint said in a deadpan manner

Monica grins and pats him on the shoulder" It gets easier junior, live long enough then you'll see" then Monica's com went off and she responds" Chang here"

"How was the mission?" Keres asked over the com

"Piece of cake" Monica responded

"Is Clint with you?" Keres asked

"Yep. Looking a little pale but he's here" Monica said

"Put him on, I've got a proposition for the both of you" Keres said
SHIELD Medical
"How is he?" Carol asked James Barnes as they both looked out the window seeing Steve Rogers laying unconscious recovering from his frozen hibernation at the bottom of the frozen arctic
" Vitals are the same, heartbeats at a normal pace, still no signs of him being awake" James said in which Carol placed a gentle hand on his shoulder" He'll pull through. He survived Nazis so he'll definitely survive this."
"Besides the guy is too stubborn to die" Keres said and James nods" This campaign you guys are on, count me in. If the roles were reversed he would have done the same thing"
Asgard
The Bifrost
James looked around the area in astonishment as he, Carol, and Keres got summoned by Heimdall. Sure after all the years he's lived he could say he's seen it all and just when he think he has something comes and broadens his whole world view. "Now I've seen it all" James said
"Just keep on living" Keres said then greeted" Heimdall"
"Hello" Carol smiled in which Heimdall nods in acknowledgment of the three
Keres asked" You know where Sif is? We'd like to have a chat with her"
"She's in the Elysian Springs" He motioned to Carol" Only she can speak with her"
"Fine by me" Keres said then Carol looked at the two" I wont take long"
Elysian Springs
A place where the Valkyries and some of the other goddesses would go to relax and take their mind off things. We see a undressed Carol Danvers joining a equally undressed Lady Sif, she looked at her direction then smiled and waved. Carol smiled in return as she got in the springs. Swimming close to her"Hows Thor and the Trio?"
"They're on a campaign in Vanaheim. I wanted to join but by sworn duty, in the event Asgard's champion of earth is unable then I'm called to defend it" Sif pointed out
"Ironic as that's exactly what I came here to request of you." Carol said
"Does this have anything to do with the Cold War going on in earth?" Sif asked in which Carol nods" Our sources inform us that they've been using technology that's way too advanced for our time frame. They even spawned super-powered beings of their own to give them an even greater edge."
"If it's extraterrestrial in nature you know the source of this advanced technology?" Sif asked and Carol shook her head" No but I'm definitely going to find out"
"Been awhile since we've been in battle together. I'd be honored" Sif said
Somewhere on a island on the pacific
"You used to be the toughest monster alive. Now look at you, makes me wonder why I've bothered summoning you against my brother all these centuries" Ares puts his bloodied battle ax up then looks at the decapitated carcass of the legendary Hydra that Ares protected a village from, he looked at the villagers then was about to leave then sees a SHIELD Chopper
Ares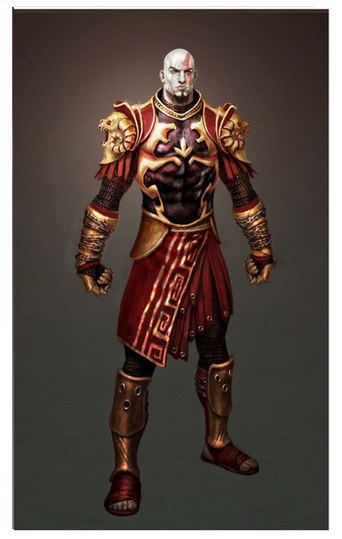 Keres took a deep breath then stepped out, he approached Ares albeit ever so cautiously while Ares is keeping his guard towards him also. They both cant stand eachother as the expressions on their faces read but sometimes on some rare occasion they will ally against a common enemy.
Ares is the first to speak up" To save you the recruitment speech, I'm in."
"Huh. Not as difficult as I'd thought it would be" Keres said
" I'm not doing it for heroism. You and I both feel that an outside source is assisting the people that we are after, since the intention is to eliminate said outside source then I get first crack at it. Nobody robs me of a potential client and lives." Ares said
"So heartwarming. I'm getting misty eyed." Keres said" Also, welcome to The Ultimates"
Cool, Carol gets to hang out with Sif and the team gets Ares as a member.
Things are getting epic.

Admin




Posts

: 9720


Join date

: 2012-04-01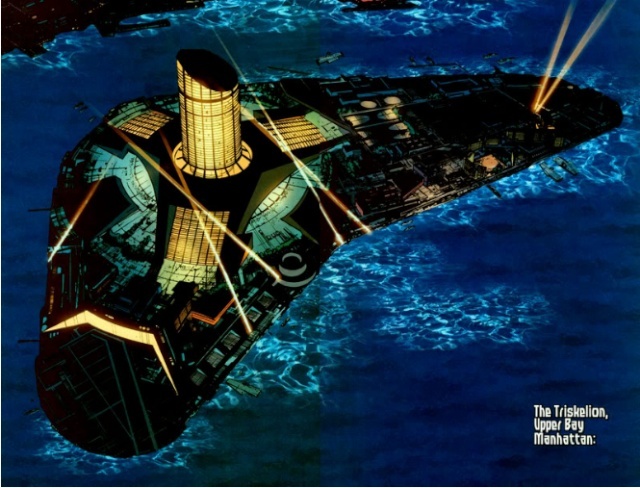 0600 Hours
The team awaits in the meeting room, for their mission briefing. Keres looked up to see the person enter the meeting room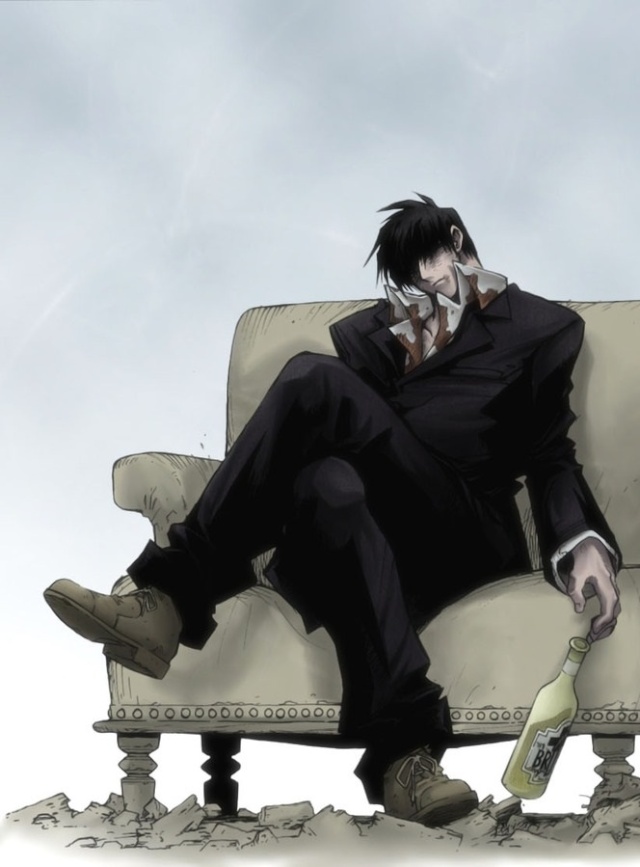 " Ladies, gentlemen. Names Agent Song, I will be your go to guy when it comes to providing missions and what not. Any updates you have concerning the mission you will radio to me" Agent Song looked around the room(Nice) he thought to himself while spotting Sif, he recognize some familiar faces and took the time to know some new ones. He glanced at Ares(How the hell did Keres recruit him?) he then continued saying" Quite a colorful cast. Kudos Keres" Keres nods then he walked and stood before the group in a no-nonsense expression" What I'm about to introduce is completely classified and contradicts everything that the media has spoon fed most of you." He moved to the side then had the lights dimmed and starts the projector
OT: Aand we'll call this a cliffhanger. Night!!
"Basically the Earth is currently home to eleven alien speces at the moment, and these are just te ones that our clean up crews ar aware of. One of these species , the Chitauri, arrived here in 1777 and has been responsible for several acts of genocide, the most notable of which being WW2. Eight feet tall and reptilian in appearance the Chitauri have the ability to gain not just our human appearance but our physical attributes. It enables them to infiltrate the German political scene of the 1920's and precipitate both the rise of National Socialism and one Adolf Hitler" Song said as the projector showcased Hitler in WW2 Germany.

"Always said he isn't human" Winter Soldier whispered to Lady Liberty

"The Nazi's were the closest they've ever came to global domination, thanks to the introduction of advanced technology. However by 1945 they'd been driven out of Europe and the entire African continent" Song said

"Ever since the war was over we've thought they were annihilated till our government intel discovered reports of the Soviets making advanced weaponry that matches the Chitauri's description. Which explained the reveal of their two latest super weapons. A program in which the Soviets are creating their own brand of Super Soldiers and the walking Nuclear Weapon known as Nukeman"Song said" However even this just looks like the tip of the iceberg. From what we've manage to glean these things are plotting something on a planetary scale here"

"Damn" Clint said while trying to process this whole thing" Am I the only one here who is completely blown away by all this?"

" Welcome to the world between the cracks in the wall, Clint" Monica said looking back at him


"Ever met any of them up close" Clint asked Keres who nods" Once back in a mission in Laos. I wouldn't underestimate them, they're tough and resourceful bastards. So keep a sharp eye when you see one kid "
Legato wrote:"Ever met any of them up close" Clint asked Keres who nods" Once back in a mission in Laos. I wouldn't underestimate them, they're tough and resourceful bastards. So keep a sharp eye when you see one kid "
Song handed each of them a file" Here is your first mission, Tony Stark is reported missing and was last seen in Egypt demonstrating a new military weapon. He was reported missing for quite some time, we've managed to keep it from being leaked to the media in light of recent events but it would be only a matter of time before the public gets suspicious. Given the company here it wouldn't be that difficult of a task"

---
Permissions in this forum:
You
cannot
reply to topics in this forum